da Vinci Dental Studios offers a range of products to suit the needs and preferences of every patient. Our entire premium line of products embodies matchless artistry. We strive for fit, form, finish and function on every case.
da Vinci Felspathic Veneers
These veneers are made of feldspathic porcelain. We design and hand-make each veneer to exacting specifications that allows the most detail and the best color adaptation for each patient's individual desires. Depth of color and shade transition can be accomplished with the degree of translucency that your smile needs. Most cosmetic dental bonding materials have the disadvantage of being susceptible to staining and discoloring. The consumption of tea, coffee, red wine, and tobacco products are the main causes of staining. Feldspathic porcelain veneers, on the other hand, are made of a strong, durable glass-like substance, which is extremely resistant to staining. da Vinci feldspathic veneers are an aesthetic and safe way to correct unattractive front teeth. They are thin, strong, custom-made porcelain restorations, which are bonded to the tooth structure. The result is a restoration that mimics natural, beautiful teeth. Since the artistic fabrication of veneers contributes greatly to the final result, we are proud to employ only with the most highly skilled and artistic ceramists.
da VINCI FIXED RESTORATIONS
Feldspathic
da Vinci Feldspathic Veneer
Feldspathic Porcelain Veneer Minimal Prep.
Feldspathic Porcelain Jacket Crown
e.max
e.max Layered with Porcelain
e.max Pressed Artisan Touch (Veneer; Crown; Inlay / Onlay)
Zirconia
Zirconia Layered with Porcelain
Metal
Porcelain Fused to Metal (PFM) (+ Alloy)
LEONARDO SERIES FIXED RESTORATIONS
Full Contour Crown & Bridge - CAD/CAM Only
e.max Monolithic
e.max Inlay / Onlay
Full Contour Monolithic
Full Zirconia Monolithic Anteriors - Katana ML
Full Cast Metal Crown (plus alloy)
DIAGNOSTIC TREATMENT PLANNING
Products
Diagnostic Wax Up
Duplicate Model
Vacuum Formed Tray
Silicone Stent
Polyvinyl Matrix
Temporary
Putty Matrix
DreamSmile Digital Imaging
Express Unlimited (Generic 30 min. turnaround)
Premier Unlimited (Custom 48 hr. turnaround)
Close-up
Full Face
da VINCI IMPLANT SOLUTIONS
We work with all the major brands including Atlantis, Straumann, NobelProcera, and UCLA.
Layered Porcelain
Titanium Abutment with Layered Crown (PRM or Zirconia) (plus Alloy)
(ASC) Angulated Screw Channel Abutment with Facial Porcelain
Titanium Base Screw Retained Zirconia Crown with Facial Porcelain
UCLA Screw Retained PFM (+parts and alloys)
LEONARDO SERIES IMPLANT SOLUTIONS
Full Contour
Titanium Abutment with Screw Retained Full Contour Zirconia
Titanium Abutment with Full Contour Zirconia
Titanium Base Screw Retained Full Contour
(ASC) Angulated Screw Channel Abutment
Stock Abutment with Full Contour Zirconia or e.max Crown
ADDITIONAL IMPLANT SOLUTIONS
Additional Implant Solutions
Locator Dentures with Two Locators
Hybrid Denture with Verification Jig
Overdenture with All Parts
Milled/Cast Frames & Bars
Implant Abutments & Extras
Screw
Gold Hue
Verification Jig
Implant Soft Tissue Model
Surgical Guide
Cast Metal Partials (Includes major connectors, unlimited clasps, rests and retentive mesh areas)
Partial Metal Framework
Unilateral Metal Framework
Metal Subframe with Flexible Partial (completed in one stage)
Metal-Free Flexible Partials
Flexible Partial (Completed in one stage)
ValplastTM (Completed in one stage)
Digital Flexible Partial
Acrylic Treatment Partials (*** Includes wire clasps)
Flipper (1 tooth)
Stayplate *** (2-5; Completed in one stage)
Acrylic Partial (6 teeth or more; 2 clasps included; Completed in one stage)
Dentures
Denture (Completed in one stage)
Immediate Denture
Removable Extras
Custom Tray
Wax Bite Block (Includes Base Plate)
Wax Bite Rim
Name in Dentures
Cusil
Reline/Rebase
Wire Reinforcement
Splints & Sport Guards
Soft Night Guard
Hard Night Guard
Soft/Hard Combo
Bleaching Tray
Sport Guard
Orthodontic Appliances
Add a header to begin generating the table of contents
Dr. Gerard J. Chiche
Clinician
da Vinci has provided true value to the dental profession not only through their very high expertise and total commitment to high-quality esthetics but also through lifelong learning and their leadership in providing numerous valuable CE opportunities.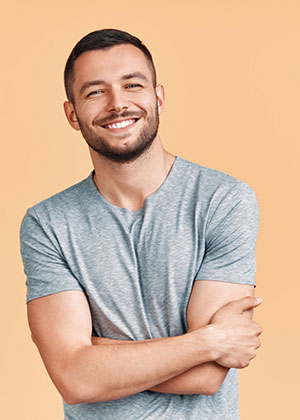 R. F., Los Angeles, CA​
Patient
I can't tell you how much this is meant for me. It has given me my confidence back. Now, I smile and laugh with the best of them. I have absolutely no regret whatsoever.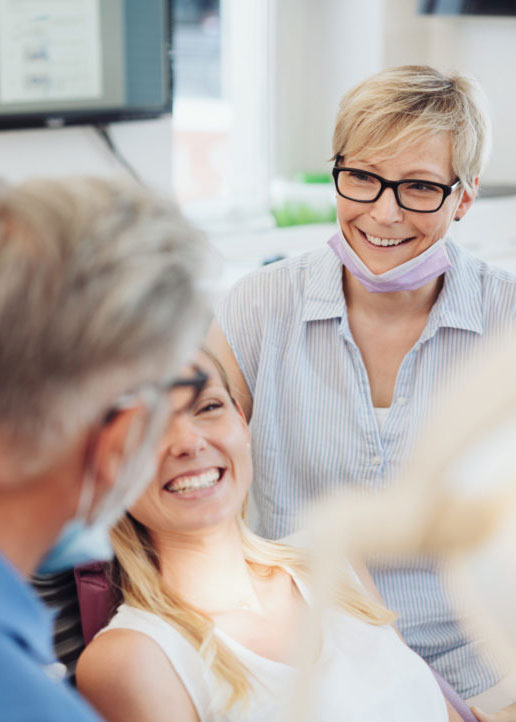 Dr. Carl E Misch, DDS, MDS
Dental Surgeon​
Experience, talent and concern for scientific principles are evident in the implant prosthetics produced by da Vinci Dental Studios. This is one of the most reliable dental laboratories I have done business with over the last decade.