Not all cases present with a patient wanting a bright, white Hollywood smile. Instead, some patients simply want to improve their smile with restorations that look natural.
Patient Concerns:
The patient's chief complaint was his upper centrals (#8,9) were dull, uneven, and did not match the adjacent teeth.
Rx for success:
Da Vinci's layered e.max restorations were prescribed, waxed, and pressed to full contour using the ingot LTA2 to achieve the final desired shade of VITA A2/A3.5.  The facial surface and incisal edge were then cut back and multi-layered with ceramic by our world-class Master ceramist.  Multiple layers of ceramic were utilized in order to achieve the desired result.
Results:
The patient's restorations seamlessly blend with his adjacent teeth and the goal of matching the natural dentition was achieved.  The patient was happy with the outcome.
Before and After Images: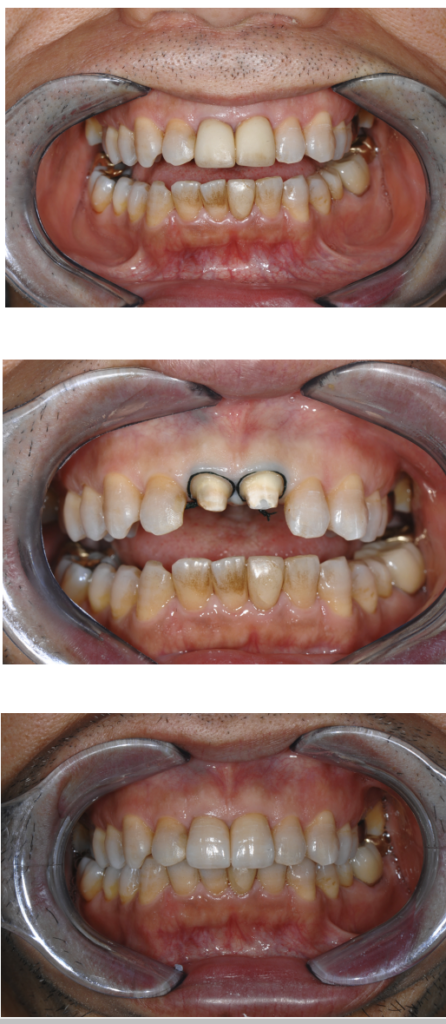 See More Before and After Images